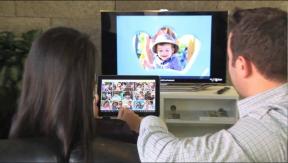 Edmond, Okla. — Petra Industries has released its 2013 "Everything Santa Forgot" flier. The 32-page sales flier was mailed to more 40,000 independent retailers, e-tailers, and custom install integrators nationwide.
Filled with accessories to complement holiday gift purchases, this flier gives retailers the opportunity to expand their margins with increased sales for those shoppers looking to accessorize their new electronics acquisition. From speaker bars to iPhone® 5s/5c cases to new gaming accessories, this flier has all the accessories needed for this year's hottest gifts.
"As accessory specialists we know that many times the gifts found under the tree are missing the accessories necessary to fully enjoy their features and functions," said Tate Morgan, president of Petra Industries. "We stay in sync with the most current product and industry trends, so we're ready to recommend the accessories our customers will need, and we've packed as many of them as possible into this flier."
Dealers will find new items from Garmin, Ballistic, Optoma, OtterBox, Thrustmaster, Lenmar, Belkin, Canon, OmniMount and more. Specific categories from these manufacturers include portable power, digital cameras, GPS units, smartphone cases, A/V mounts and projectors. The flier slashes already reduced sale prices on more than 200 items, making it easier than ever for dealers to quickly find the hottest accessories at the lowest prices—guaranteed. Pricing specials for the "Everything Santa Forgot" flier are valid through January 26, 2014.
Current Petra customers can log into the Petra website to see the sales flier online, plus other recent fliers and Petra's e-mail promotions right now at www.petra.com/current-email.