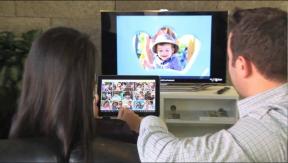 Arlington, Va. – The Consumer Electronics Association (CEA) and Penske Media Corporation (PMC), a leading digital media and publishing company, today announced PMC's Breakthrough Awards will be held during the 2014 International CES.
The Awards will take place at the Las Vegas Hotel (LVH) Theater on Thursday, January, 9, 2014.
Owned and produced by CEA, the 2014 International CES, which attracts over 150,000 attendees and over 3,000 exhibitors annually, will be held January 7-10, 2014 in Las Vegas.
The Breakthrough Awards will recognize extraordinary achievements in a number of categories including media and entertainment, environmental work, architecture, athletics and technology, CEA said.
Attendees and presenters for the red carpet event will feature prominent business leaders, activists, executives and celebrities, with a broadcast partner to be revealed at a later date.
"The International CES is where 'breakthrough announcements' happen every year and has become a prime destination for the Hollywood community, attracting more than 30,000 entertainment and content professionals to experience the groundbreaking innovations transforming their industry," said Karen Chupka, senior vice president, International CES and corporate business strategy.
"We are thrilled to partner with PMC on this awards program and look forward to honoring innovators across a number of fields, including entertainment and technology."
"CES has always been a platform for innovation, ushering in technologies and standards that define our modern life," said Jay Penske, founder and chairman, PMC. "We are excited to work with CEA to bring the Breakthrough Awards to CES, to shine a light on those individuals whose inspirational work across a number of fields and industries is changing our world for the better."
More details about the Breakthrough Awards and other 2014 CES awards programs will be available soon at CESweb.org/Awards.