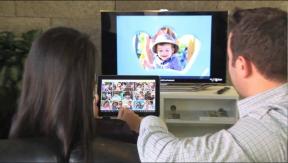 Bellevue, Wash. — High-end home audio supplier Peachtree Audio hired former D+M executive Andrew Clark as president and promoted Jonathan Derda to national sales manager.
Peachtree co-founders Jim Spainhour, David Richardson and Rhonda Simpson continue to oversee product development, operations and accounting, respectively.
Clark's CE-industry experience includes positions as sales and marketing VP at Aerial Acoustics, 12 years as product management VP at Harman Specialty Group, and most recently as global business team leader at the D+M Group.
Derda, formerly training and communications director, will direct Peachtree's sales and marketing department for the U.S., Canada and Puerto Rico.
Peachtree was founded in 2007.