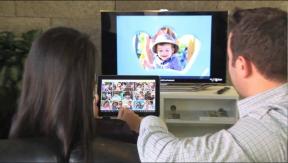 Secaucus, N.J. — Todd Rytting, Panasonic Electric Works Laboratory of America (PEWLA) president and CEO, has been named the corporation's new chief technology officer, replacing Eisuke Tsuyuzaki, who left the company to pursue other opportunities last month.
As CTO, Rytting will continue to lead the Salt Lake City-based PEWLA research group, which was formerly an independent operation that Panasonic integrated into the main company at the end of 2011.
Rytting's key strength was said to be in "engineering management." His recent focus has been on energy management and device networking, but he is said to have a keen interest in consumer electronics technologies as well.
"Todd is a seasoned leader whose experience in managing multidisciplinary engineering teams on energy management, device networking and robotics solutions aligns well with Panasonic's direction as a solutions provider for enterprises," said Joseph M. Taylor, Panasonic North America chairman and CEO. "I have great confidence that in his CTO position Todd will re-energize our ongoing technology initiatives and help drive further development of new solutions-based services."
"Panasonic is in a unique position to leverage its broad array of products and incredible depth of engineering talent to create new solutions and services for the B to B spaces where we are now active, such as avionics for many global air carriers and automotive solutions for major automakers," said Rytting. "I look forward to helping Panasonic create new opportunities through the innovative synergy that can come from our technological strengths and deep customer engagement, which are the hallmarks of Panasonic's existing businesses."
Rytting has held engineering leadership positions at the Panasonic laboratory in Salt Lake City since it began in 2005, with the acquisition of EmWare, a networking infrastructure technology venture, in which he served as engineering senior VP. Prior to that, he managed engineering teams that produced state-of-the-art robotics systems for the entertainment industry and non-destructive testing systems for aerospace applications.