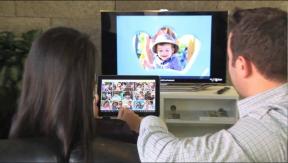 Shenzhen, China — Paick launched a portable battery with a design meant to mimic the smartphone it can charge.
The Sleek 6,000-mAh power bank measures 5.7 inches long by 2.9 inches wide by 0.5 inch thick. Features include an attached MicroUSB/USB cable that can attach to a user's belt loop or bag; a touch sensor switch for on/off controls; and charge time of eight hours.
The device is currently available in glossy black or white and is priced to hit a $49.99 suggested retail.