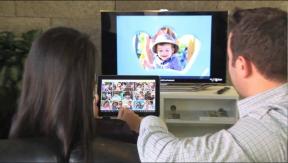 Upper Saddle River, N.J. — Onkyo has developed a music-player app that brings high-resolution audio decoding to iOS devices.
The free version of the app, called HF Player, provides an interface that includes album art display, playback controls, and an organizational structure said to be familiar to iOS users.
The app also features a phase-linear FIR equalizer offering 16,384 discrete bands of equalization that delivers what the company said is "zero loss in audio quality. " Consumers use their finger on the touchscreen to shape the EQ curve, and they can create presets for a particular musical genre, artist, album or pair of headphones.
The free version also includes automatic up-sampling from 44.1kHz to 48kHz and selectable track crossfading.
The free app also features EQ presets optimized for Onkyo in-ear and on-ear headphones by leading musicians. They are Chris Traynor (Helmet, Bush), Scott Ian (Anthrax), Jim Ward (Sparta, At the Drive-in), Leo Nocentelli (The Meters), Tim Lopez (Plain White T's) and Steven McMorran (Satellite) as well as groups Midi Matilda, Buckcherry and Strange Talk.
High-resolution audio decoding comes with the in-app purchase of HF Player Pack at $9.99. The pack adds FLAC, DSD, WAV, and AIFF playback up to 24-bit/192kHz. The in-app purchase also enables selectable up-sampling from 44.1 kHz to a possible 192 kHz, and it adds an HD phase-linear equalizer with an incredible 20,000 bands of adjustment in 64-bit mode.
DSD-IFF and DSF formats are converted to PCM before playback.
Onkyo recommends iPhones be placed in airplane mode during high-resolution playback, and all other apps turned off, because of the demands on mobile device's resources.
Latest posts by Joseph Palenchar
(see all)