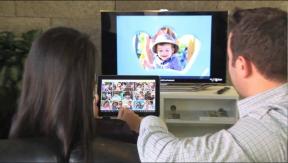 Naperville, Ill. — OfficeMax shareholders will get to vote on the company's planned merger with Office Depot at a special meeting set for July 10.
Under the merger agreement, announced in February, the office-supply chains would combine to form a new, $18 billion entity with equal representation in the boardroom and a more competitive market position against channel leader Staples.
Projected benefits will include upward of $600 million in annual cost savings by the third year of the merger; increased scale, competitiveness and financial strength; and improved customer experience through "a seamless omni-channel experience," the retailers said.
The companies are currently selecting a new CEO and planning the integration of the two businesses, and anticipate completing the merger before the end of the year pending shareholder and regulatory approval.
The special shareholders meeting will be held here at the Hotel Arista near OfficeMax corporate headquarters.
Latest posts by Alan Wolf
(see all)