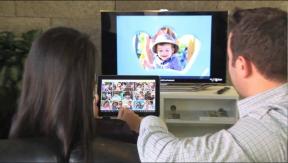 Boca Raton, Fla. — Weak laptop demand, reduced government purchasing, and $30 million in pretax charges led to a $64 million loss for Office Depot in its second fiscal quarter.
Net sales slipped 4 percent to $2.4 billion, while North American retail sales fell 5 percent to $939 million and North American comps declined 4 percent for the period, ended June 29.
But the company also reported progress on its pending merger with OfficeMax, and both office-supply chains reaffirmed initial projections of $400 million to $600 million in annual savings by the third year of their union.
The pretax charges were comprised of merger and shareholder-related expenses, restructuring activities and store closures. The last two contributed to a $28 million operating loss for the North American retail division, down from $50 million for the prior year period.
North American retail sales were largely impacted by lower sales of technology products and peripherals, particularly midpriced laptops, which have historically represented a large chunk of the chain's laptop assortment. Category demand was weakened by the continuing market transition from laptops to tablets, Office Depot said.
The company opened three new North American stores and closed five during the quarter, for a total of 1,109 in the U.S. and Puerto Rico. It operates 1,614 stores worldwide.
"Our second-quarter results came in largely as expected, as we remain focused on executing against our multi-year strategic plan," said chairman/CEO Neil Austrian. "Sales continue to be impacted by a sluggish technology category, particularly laptops, as well as ongoing budgetary pressure on our federal accounts.
"Despite these headwinds," he continued, "we were pleased with our cost reduction actions and progress on our key initiatives. In addition, we remain actively engaged in integration planning related to the proposed merger with OfficeMax, which we continue to expect to close by the end of the year. Shareholders of both companies overwhelmingly supported the merger at concurrent special meetings that were held in early July, and we look forward to closing the transaction and creating an even stronger office solutions provider in an increasingly competitive environment."
Separately, both companies reported "significant progress" on their merger preparations following the hiring of The Boston Consulting Group in May. Seventeen separate teams comprised of 150 managers are working on the integration, and Office Depot chief human resources officer Steve Parsons has assumed full responsibility for the planning process following the recent departure of OfficeMax chief financial officer and former Circuit City finance head Bruce Besanko.
Projected annual savings include upward of $200 million in purchasing efficiencies, including vendor optimization and SKU rationalization; $100 million in transportation and delivery efficiencies; $100 million from reducing duplicative advertising and marketing efforts; and $200 million in general selling and administrative costs, the companies said.
Added Austrian: "We remain optimistic that the merger will close by the end of the 2013 calendar year, and we continue to work cooperatively with the FTC as it conducts its review of the proposed combination."
Latest posts by Alan Wolf
(see all)