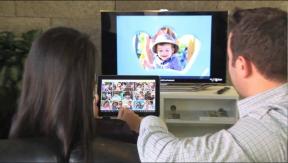 Port Washington, N.Y. – Music listening is moving to the Cloud and playing a greater role in music discovery and rediscovery, The NPD Group found in a new consumer survey.
While listening to Internet radio stations and on-demand music services is on the rise, listening to music on AM/FM radio and CDs continues to slip, as is listening to downloaded digital files on PCs and MP3 players, the company said.
All told, 50 percent of 192 million Internet users (or 96 million), ages 13 and old, listened to music on an Internet radio or on-demand music service in the second quarter, NPD said. That's up from the year-ago 43 percent.
Meantime, the number of consumers who reported listening to CDs dropped to 46 percent from the year-ago 55 percent, the music audience for AM/FM radio fell to 75 percent from 78 percent, and the number of consumers listening to digital downloads dropped to 32 percent from 33 percent, NPD said. (See table.)
The survey also found that 37 percent of U.S. Internet users listened to music on Pandora and other Internet radio services, while 36 percent used an on-demand music service such as YouTube, Vevo, Spotify, Mog, Rhapsody and Rdio. The number of Internet users listening to Internet radio grew by 27 percent year over year, and the base of consumers listening to on-demand music expanded by 18 percent.
"Although AM/FM radio remains America's favorite music-listening choice, the basket of Internet radio and streaming services that are available today have, on the whole, replaced CDs for second place," said Russ Crupnick, NPD's industry analysis senior VP. "We expect this pattern to continue as consumers become more comfortable with ownership defined as a playlist, rather than as a physical CD or digital file."
The conclusions are based on 14,000 surveys sent to consumers every quarter, yielding more than 4,000 survey completions. Data is weighted and projected to be representative of the U.S. Internet population (age 13 and older).
NPD also found that since 2009, the percentage of Pandora users who also listened to AM/FM radio declined by 10 percentage points, those listening to CDs on a non-computer device fell 21 percentage points, and listening to digital music files on portable music players dropped 21 points.
"Part of these declines can be attributed to the fact that 34 percent of Pandora users are now listening to music on the service in their cars — either connecting through an in-car appliance, or listening via car-stereo-connected smartphones or other personal listening devices," NPD said.
NPD noted similar changes in traditional patterns among users of YouTube and Vevo since 2009. Among YouTube and Vevo users, CD listening on players and in cars dropped 22 percentage points, listening to digital files on portable players declined 17 points, and listening to AM/FM radio fell 12 points.
Most of the consumers who listened to music on Pandora, Vevo and YouTube found they discovered new music and rediscovered older songs, NPD noted. A total of 64 percent of these services' users reported rediscovering older music, and 51 percent said they learned about new music. "AM/FM radio has traditionally played a significant role in helping consumers learn about new music from well-known artists, as well as finding new ones; however, Pandora and other music services are an increasingly important part of the music-discovery process," Crupnik said.