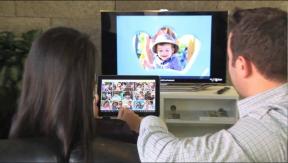 Port Washington, N.Y. – Sales of Blu-ray Disc and DVD movies were the largest revenue drivers for the movie industry in 2012, according data released this week by The NPD Group.
Blu-ray tallied 61 percent (down from 64 percent in 2011) of home video spending on movies (excluding subscription video-on-demand services like Netflix), NPD said.
NPD attributed the decline to lower average prices of Blu-ray titles, which fell 7 percent to $19.97 per unit last year.
"There is a significant base of video customers in the U.S. who continue to be comfortable with physical formats, and a large majority haven't made the complete transition from discs to digital video," stated Russ Crupnick, NPD Group media analyst. "For the time being, at least, consumers still like to own and rent movies and TV shows on DVD and Blu-ray, even in a world of where connected devices and digital rental, streaming and ownership options are becoming more accepted and commonplace."
The report indicated that digital distribution of movies continued to grow 2 percent in 2011 to 16 percent of consumer spending in 2012, and transactional video-on-demand (VOD) revenue from cable, satellite and telco operators rose 1 percent to 12 percent of total revenue.
NPD said transactional VOD represented 72 percent of digital revenue, followed by electronic sell-through at 16 percent of VOD revenue, and Internet VOD at 12 percent of revenue.
Interestingly, while iTunes dominates the market for electronic sell-through and Netflix leads the subscription video-on-demand (SVOD) market, there is more competition for interactive video on demand ( iVOD) rentals.
Apple's iTunes accounted for 45 percent of iVOD sales, followed by Amazon Instant Video with 18 percent, Walmart's Vudu with 15 percent, Microsoft's Xbox 360 video with 14 percent and others at 8 percent.
Redbox remained the leader among disc rental businesses, accounting for 46 percent disc rentals in 2012, up 8 percent from 2011. By-mail disc rentals fell 5 percent to 32 percent market share (from 37 percent).
Movie rentals from brick-and-mortar stores declined 2 percent to 22 percent of video rental revenue.
According to NPD, television programming was the top content viewed on SVOD and electronic sell-through (EST) services. Nearly 80 percent of Netflix streaming subs watched TV shows, while 90 percent of EST transactions were TV programs.
Latest posts by Greg Tarr
(see all)