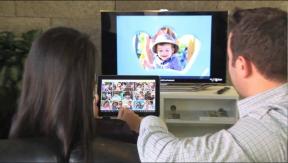 Washington – Retail sales of consumer electronics rose 8 percent in November as the shorter holiday season and pervasive Thanksgiving weekend promotions spurred increased consumer spending.
The year-over-year sales increase, reported by the U.S. Census Bureau today in its monthly retail sales tally, covers electronics and appliance dealers and is unadjusted for calendar fluctuations and seasonal variations.
CE sales were also up 1.1 percent from October, seasonally adjusted.
In contrast, unadjusted November sales at furniture and home furnishings dealers were up 9.4 percent year over year and 1.2 percent seasonally adjusted from October, while total seasonally adjusted retail sales including gas stations, car dealers and restaurants were up 4.7 percent from Nov. 2012 and 0.7 percent from this past October.
Without the benefit of Cyber Monday which fell in December, total November sales for e-tailers and other direct-sale merchants rose 6.5 percent unadjusted year-over-year and 2.2 percent seasonally adjusted from October.
"Once again, consumers have demonstrated their ability to drive the economy forward," observed Jack Kleinhenz, chief economist of the National Retail Federation (NRF), a retail trade group.
"By-and-large," he added, "consumers have pent-up purchasing power and are willing to spend this holiday season. Retailers will compete for each and every shopper and sale, and promotions and deals will continue throughout the month. Although this holiday season will remain challenging for some retailers, today's sales report bodes well for a solid holiday sales season, and may provide the foundation for accelerating economic growth and momentum in the New Year."
Latest posts by Alan Wolf
(see all)