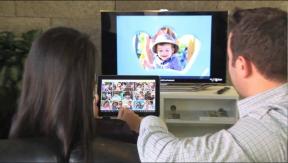 El Segundo, Calif. – The notebook computer category is positioned to see a decrease in year-over-year worldwide unit shipments for 2013, despite an upbeat second half.
The research firm IHS reported today that third-quarter worldwide notebook shipments will increase 6 percent sequentially over the second quarter to 47.9 million. However, even a positive fourth quarter will not be able to offset the double-digit decrease that took place during the first six months of the year.
Craig Stice, IHS's senior principal analyst, compute platforms, said the category began its downfall in mid-2012 and is almost entirely due to tablets.
Stice did point out a few positives for notebooks, notably the introduction by Intel and AMD of higher-performing processors for ultramobile laptops and Ultrabooks. In addition, the commercial side of the business could give a boost next year as Microsoft stops supporting the Windows XP operating system, possibly forcing businesses to begin a hefty upgrade cycle.
Latest posts by Doug Olenick
(see all)