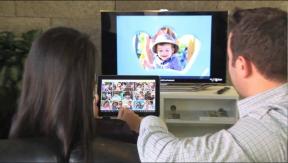 The Colony, Texas — Nebraska Furniture Mart (NFM) of Texas began taking shape here last week with the raising of the first of 412 massive wall panels.
The mega-store, set to open in this Dallas suburb in 2015, will be the second out-of-state flagship facility for the famed home-furnishings retailer. With 560,000 square feet of showroom space and a 1.3 million-square-foot distribution center, it will also be the largest-volume home-furnishings emporium for the company and the continent, NFM reported.
The store will also serve as the anchor to Grandscape, the company's planned $1.5 billion, 433-acre retail, entertainment and office tract.
NFM was founded in 1937 in Omaha, Neb., by Rose Blumkin in the basement of her husband's pawn shop. In 1983 investor Warren Buffett purchased a majority stake in the home-furnishings business, which is a TWICE Top 100 CE and appliance retailer.
Artist renderings of the Texas showroom are available here.
Latest posts by Alan Wolf
(see all)