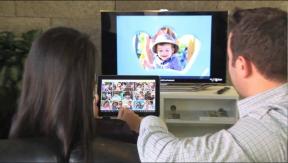 New York – The Chester Group will stage the second annual New York Audio Show on April 12 -14 at the Palace Hotel in Midtown Manhattan.
More than 75 companies will demonstrate high-performance home audio gear, including Sony, Martin Logan, KEF America, PMC, Krell, Quad, Burmester, VPI, SoundStageDirect, Audeze, Woo Audio and Audio Note.
Special events include a sneak-preview screening of "Last Shop Standing," a film that charts the rise of record shops in the 1960s through 1980s and the impact that the best sellers chart, the demise of vinyl and the introduction of CDs and other technologies had on music stores.
The show will also host Classic Album Sundays, the record club that will hold listening sessions featuring classic albums from such groups as Talking Heads' "Remain in Light," Kraftwerk's "Autobahn," and Love's "Forever Changes." Attendees will learn about the history behind the featured albums and hear them on vinyl on a state-of-the-art hi-fi.
Michael Fremer, editor of AnalogPlanet, will host daily workshops, including a demonstration on how to set up a turntable and a demonstration showing how various pressings of the same album can sound radically different.
A series of clinics and seminars is also under development.
The exhibits and demo rooms will be located on the fourth and fifth floor of the conference center and the ninth, 10th and 11th floors of the hotel.
U.K.-based Chester Group, which also hosts audio shows in the U.K., Australia and Sweden, recently expanded its show management team by adding Christina Yuin as VP of exhibitions and Sally Goff, formerly with McIntosh Laboratory, as events manager.
Tickets for the New York show are now on sale at ChesterGroup.org/NewYorkAudioShow-Tickets.