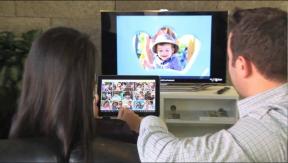 Carson, Calif. – New Age Electronics, a division of Synnex, has signed an agreement with JK Imaging, the worldwide licensee for Kodak Pixpro digital cameras and devices, to distribute several items in the product line.
New Age will distribute the Kodak Pixpro SP1 Digital Action Cam and its Explorer Pack accessories to the North American retail channel. The camera and its accessories are available through New Age Electronics in the U.S. and Synnex Canada in that country.
The SP1 can record 1080p HD video and take 14-megapixel still shots. It includes a shock-proof feature up to 6.5 feet, a waterproof feature up to 32 feet, and is housed in a dust-proof and freeze-proof chassis.
The SP1 Explorer accessories mount to helmets, boards, handlebars and more, through accessories such as its vented helmet strap, bar mount, flat adhesive and curved board mounts.
The distributor said the SP1's ease of use supports multiple skill levels and enables wireless connectivity via the free app for Android and iOS devices for easy social media and photo sharing. A built in LCD and a lithium-ion battery round out the SP1 action cam's high-value feature set.
"We are very pleased to bring the Kodak Pixpro SP1 Action Cam to retailers through our agreement with JK Imaging," said Fred Towns, president, New Age Electronics. "This camera and its accessories offer an easy to use, compact and ultra-versatile way for consumers to record and share their stories in a variety of settings and at an affordable price point."
Mike Hackett, sales executive VP for JK Imaging, said, "The SP1 goes where other cameras can't and provides high-quality video and photos in practically any environment to make sure you don't miss out on the moments that matter the most."
U.S. retailers can get more information about the Kodak Pixpro SP1 through New Age Electronics by calling (800) 947-5974 or emailing [email protected]. Canadian retailers can contact Synnex Canada's consumer electronics group at (800) 268-1220, ext. 2937, or [email protected].