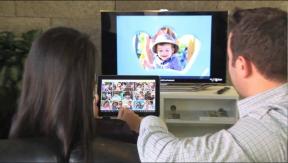 Vernon, Calif. — Naxa Electronics, a CE supplier of portable audio and video products, has signed a U.S. distribution deal with Petra Industries.
"We are excited to have entered into this partnership with Petra," said Richard Goldberg, sales and marketing VP, said in a statement. "Petra Industries is a well-established and respected national distributor, and the execution of this agreement fits perfectly with our distribution strategy. By partnering with Petra, Naxa will increase the reach of our line and provide Petra's dealers with high-quality entertainment solutions."
Tate Morgan, president of Petra, said, "With so many varied, high-quality products, at incredible price points that are sure to please our dealers, we are very excited about this new partnership with Naxa."
In August, Petra will debut Naxa products on their website in several categories as well as in their fall 2013 catalog that will drop in October. The catalog, which mails to more than 75,000 retailers and e-tailers, showcases Petra's 20,000-item product line. All of Petra's products can be found at Petra.com.
To learn more about Naxa, visit Naxa.com or call (323) 583-8883.