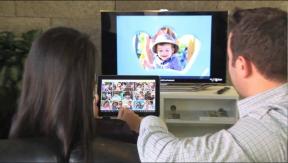 Winston-Salem, N.C. – The Nationwide Marketing Group is starting the new year on a head of steam.
The $14 billion buying and marketing organization for independent dealers added more than 130 new CE members representing some 358 storefronts in 2012, and increased its CE sales volume by $500 million.
The gains were greater than anticipated given the slow economic recovery, Nationwide said, and the group is now forecasting strong growth for 2013.
Indeed, according to electronics senior VP Tom Hickman, Nationwide is on track to meet its goal of doubling its CE business over the next two years.
"Our presence in the industry is bigger than ever," Hickman said, citing the group's more than 1,200 CE dealers.
Added executive VP Dave Bilas, "Independents in the consumer electronics division can move much faster and keep up with the market changes better than the big-box stores. That's the foundation Nationwide Marketing Group was built on, and we are thrilled to see continual expansion."
In other Nationwide news, the group's Nationwide East division, which roughly encompasses the Eastern third of the U.S., is reporting dealer success with — and prospective member interest in — its new Snapshot analytical tool. Snapshot houses sales data, volume information, rebates, monthly manufacturer reports, and "Cash Back Now" deals from the group's biannual PrimeTime! conventions and buy shows.
Snapshot also provides benefit analyses of Nationwide's member services and can compare group deals to those of non-members with comparable product lines and volume. The program has a simple and user-friendly interface, Nationwide said, and is compatible with all mobile devices across multiple platforms. Developers are presently working on a function that will provide dealers with quarterly breakdowns, and the group is looking to expand Snapshot to other divisions.
Each of Nationwide's divisions and chapters, along with its latest promotional programs, web initiatives and buying opportunities, will be on hand at the spring PrimeTime! event, which will be held March 3-6 at The Venetian Las Vegas & Sands Expo Center.
For more information or to register, visit NationwidePrimeTime.com.
Latest posts by Alan Wolf
(see all)