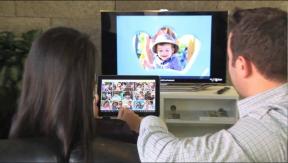 Dallas — Nationwide Marketing Group opened its largest summer PrimeTime! meeting at the Gaylord Texan, here, Monday morning with news of across-the-board growth and new marketing initiatives, embracing next-generation consumers and possible members.
Robert Weisner, CEO of the group, said member/vendor attendance will reach 4,000, "a 25 percent increase, making it the biggest summer show in our history." The show also features 1,100 member and vendor companies and 190,000 square feet of exhibit space.
Weisner added that this is impressive since both the NECO division from the Northeast and its Cantrex Nationwide division from Canada did not attend due to scheduling conflicts.
The mix of Nationwide's business is still led by major appliances — about 50 to 55 percent, with CE at 20 percent, furniture and bedding (a key growth category) at 20 percent, and the remainder being "other" categories, such as barbeques, electric generators and the like, according to Dave Bilas, executive VP.
Jeff Knock, appliances senior VP, described white-goods sales this year as very good and that Nationwide is outpacing the industry in units by an average of 3 to 1. Sales are up in dollars more than 13 percent, he noted.
"We are firing on all cylinders with stellar vendor relationships and … the ability to collaborate with [suppliers] to increase sales and profits," Knock said.
He noted that sales are good across the board due to "merchandising collaborations with vendors and a strong, focused approach."
What has also helped is consistent pricing this year, Knock said, with few brands or dealers coming up with unexpected promotions that cut deeply into profits.
In CE, Bilas noted that in sales have been "robust" this year, growing some from 2012 so far.
Tom Hickman, electronics senior VP, said Nationwide sees opportunity with Ultra High-Definition and OLED TVs this fall. "We encourage our members to be first [with these technologies] and be a leader. [Unilateral pricing policies are] helping stabilize profits for our guys, and they are embracing it. "
Hickman said Nationwide members have been able to sell "soundbars and components with TVs," and with the latter in a "revival" providing "customers with the best experience."
He thinks the industry should sell more than 750,000 UHD units. "We think demonstrably better pictures will result in incremental increases in sales and profits."
Knock discussed the Info-Pad initiative of providing appliance dealers with tablets to sell and demonstrate white goods on the sales floor.
"We have 1,600 [in operation] before the show," Knock said, "and since our launch in March we have a history, and it is a good one. One 14-unit member shut down their store for training [at Nationwide headquarters]. Consumer and salesperson interaction has improved."
He added, "We have empowered our sales people and the [member] commitment is increasing. Vendors are providing new product pages and that helps sales. We are communicating with our customers in a way they feel comfortable."
Part of the Info-Pad initiative is to attract a younger generation of consumers. On the member level Nationwide has continued its "NeXt Gen" initiative to provide information to the younger generation of independents to see if they would be interested in this business. They are providing succession planning, which is a major issue for all independents.
Alex Knock, Nationwide's public relations director, reported that the two NeXt Gen events at this PrimeTime! have been well attended and more are planned.
Look for more coverage of the Nationwide PrimeTime! event later this week.
Latest posts by Steve Smith
(see all)