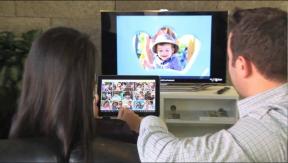 Washington – The U.S. Environmental Protection Agency (EPA) has named Nationwide Marketing Group a 2014 Energy Star Partner of the Year for educating consumers about energy-efficient products.
The effort represents an "outstanding contribution" to reducing greenhouse gas emissions, EPA said, and will formally recognize the buying and marketing group for independent dealers at a ceremony here later this month. It will mark the second consecutive year that Nationwide has received the award.
The group said it has increased Energy Star awareness and training programs through its traditional and digital communication initiatives, which have helped members drive sales of more energy-efficient majaps and CE products and encourage the retirement of older, less efficient models.
"By providing customers with more energy-efficient choices, Nationwide Marketing Group is helping American consumers save energy and money while protecting the environment," said EPA deputy administrator Bob Perciasepe. "Energy Star products help to reduce harmful carbon pollution that contributes to the changing climate."
Added Nationwide's marketing senior VP Rick Weinberg, "Our customers are increasingly looking for products that have earned the Energy Star," said. "Our continued partnership with Energy Star allows us to offer our customers high quality, energy-efficient products that will also save them money on their energy bills."
The program, which identifies and tags products that meet and exceed EPA's energy efficiency standards, has helped save U.S. households and businesses about $297 billion on utility bills and prevented more than 2.1 billion metric tons of greenhouse gas emissions, the agency said.
The 2014 Partner of the Year Awards are given to a variety of organizations to recognize their contributions to reducing greenhouse gas emissions through superior energy efficiency. Award winners are selected from the 16,000 organizations that participate in the Energy Star program.
Latest posts by Alan Wolf
(see all)