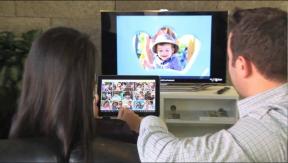 Chicago — Google promoted Rick Osterloh to president/COO of Motorola Mobility.
He was Motorola Mobility's product management senior VP and replaces Jonathan Rosenberg, who took the COO reins on April 1 after CEO Dennis Woodside left the company to become Dropbox COO. Woodside left after Google announced it would sell Motorola Mobility to computer maker Lenovo.
Rosenberg said he will continue as Google liaison and adviser to Motorola through the transition period leading to Lenovo ownership.
Osterloh led all product management for the past two years and "helped define the go-forward strategy for the past two years [since Google acquired Motorola]," Rosenberg said. Osterloh joined Motorola seven years ago when Motorola acquired Good [Technology], "and he started Motorola down the Android path while managing product and engineering teams," Rosenberg said.
"I believe that Rick's appointment provides the focused leadership and business continuity needed to steer the organization into the future," Rosenberg said.
At Good, Osterloh led product management, and before that, he managed enterprise software projects for Fortune 1,000 companies at Deloitte & Touche Consulting Group. He also worked in product management at Amazon.com and analyzed wireless industry investments for Kleiner Perkins Caufield & Byers.
Latest posts by Joseph Palenchar
(see all)