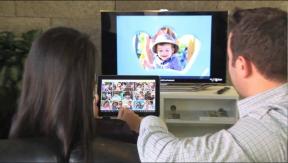 New York — Monster Watts today announced a line of wireless chargers for the Samsung Galaxy S III.
Three SKUs are being offered. The Stealth features a charging pad and a small wireless receiver that fits under the phone's existing back cover. It retails for $68.
The second model, the Simple, features a pad and a thin replacement back cover with a receiver embedded that adds only about 1mm of thickness. It retails for $98.
The third SKU, the Super Pack, is an external case with a built-in wireless receiver that doubles as a rechargeable 1,200 mAh back-up battery. It retails for $118.
The chargers will ship in April.