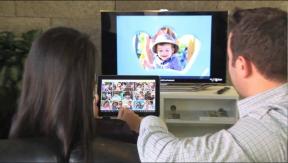 Edmond, Okla. — Petra Industries reported it has been named the exclusive fulfillment partner for Monster Products.
As the exclusive fulfillment partner, Petra is Monster Products' only full-line distributor. Petra will supply Monster products to both retail and e-commerce dealers, which includes drop-shipping orders directly to consumers purchasing online, the distributor said.
"We've enjoyed a terrific relationship with Monster for many years, and we're deeply honored to have earned their confidence for this important piece of their overall distribution strategy," said Tate Morgan, Petra's president. "We continually work to build on this relationship, and it's a testament to the entire Petra team that Monster has placed their trust in us to name us as their exclusive fulfillment partner."
In addition to being named Monster's exclusive fulfillment partner, Petra is also working to become Monster's first M6 status distributor providing truly "Monstrous" service to Petra dealers and Monster's customers.