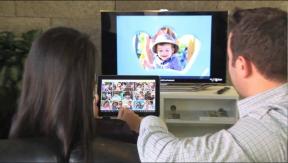 Las Vegas — Monster named Neal Bobrick president on Tuesday, a new position.
Bobrick will be responsible for executing the strategic vision of Monster and all day-to-day business operations globally, the company said. He was previously director of Monster Europe and has been with the company for nine years.
Noel Lee, the company's founder and head monster, will "shift his primary focus to dedicating even more time to product development and innovation, while continuing to work more closely with each of the marketing teams worldwide," according to a statement put out by the company.
Monster also announced Deena Ghazarian has been promoted to global sales and finance senior VP, and Jean-Michel Donner has been promoted to managing director of EMEAI.
Said Lee: "With 2014 marking Monster's 35th year as a leader in the consumer electronics industry, we believe this is the ideal time to recognize these three important individuals for their outstanding efforts. The strategic changes to our management team reflect the ongoing transformation in the CE marketplace where fresh thinking, marketing knowledge and expertise in brand management are emphasized. We believe that Neal, Deena and Jean-Michel possess the right mix of these important qualities, which will allow them to play an instrumental leadership role at Monster in the years ahead."
Latest posts by Lisa Johnston
(see all)