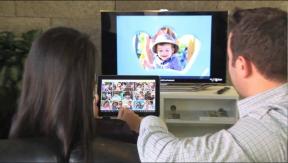 Arlington, Va. –The Consumer Electronics Association said today that executives from AT&T, Ericsson and Qualcomm will participate in the FutureCast: Global Innovation of Mobile keynote panel at the 2014 International CES.
John Donovan, senior executive vice president for Technology and Network Operations at AT&T; Hans Vestberg is president and CEO of Ericsson Group; and Dr. Paul E. Jacobs is chairman and CEO of Qualcomm will be panelists.
The event is scheduled to take place at 11:30am on January 7 at the LVCC North Hall N255.
About 1,300 mobile and wireless exhibitors are expected at CES this year.