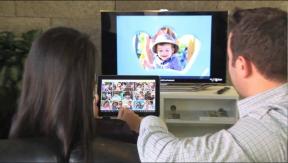 Boston — Mimoco is expanding its limited-edition Mimobot character flash-drive collection in the buildup to the company's annual pilgrimage to Comic-Con International, the science-fiction convention in San Diego later this month.
The company, which debuted eight years ago at Comic-Con, will debut one new limited-edition Mimobot character each week for eight weeks. First up: the Chewbacca Variant drive, to honor its longest running co-branded collection, the Star Wars X line.
The Chewbacca Variant Mimobot is a complete redesign of Mimoco's Star Wars Series 1 Chewbacca Mimobot, with a disassembled C-3PO hanging on his back. Mimoco CEO Evan Blaustein explained: "The theme of our eighth anniversary is friendship and this is clear in the redesign of the Chewbacca Mimobot. Fans will remember that in 'The Empire Strikes Back,' Chewie saves C-3PO and carries him until proper repairs can be made."
The new Chewbacca joins dozens of Star Wars characters, including the recently released Jar Jar Binks and R2-A6 limited editions announced earlier this year.
Only 1,000 hand-numbered Chewbacca Variants will be manufactured. As with all Star Wars X Mimobot drives, it will be preloaded with bonus digital Mimory content, including the MimoDesk personalization suite of wallpapers, icons and avatars, and exclusive MimoByte sound software.
The drives come in capacities of 8GB, 16GB, 32GB, 64GB and 128GB and will retail from $19 to $110.
Latest posts by John Laposky
(see all)