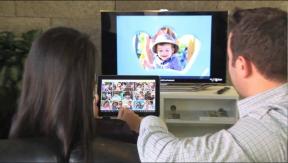 Redmond, Wash. — Microsoft, which originally limited sales of its Microsoft-brand Surface tablet to its online store and company stores, is expanding distribution to other retail outlets in the coming days.
Best Buy and Staples have already said they will carry the device, which is Microsoft's first branded computer.
In a separate development, Microsoft said that "based on the success of the Microsoft holiday stores, the company will extend all of these locations into the new year." The stores will "transition into either permanent brick-and-mortar retail outlets or specialty store locations," the company said.
As for Surface distribution, the company said that "as early as mid-December, consumers will be able to go to retail stores in the United States and Australia to purchase a Surface with Windows RT". Additional availability will be added in additional countries in the coming months, the company added.
Said Steve Schueler, corporate VP of Microsoft retail sales and marketing, "Our plan has been to expand the retail presence for Surface after the first of the year. Based on interest from retailers, we are giving them the option to carry Surface with Windows RT even earlier,"
Surface will continue to be available for purchase at all Microsoft retail stores in the U.S. and Canada and on the company's online store in Australia, Canada, China, France, Germany, the United Kingdom and the United States.