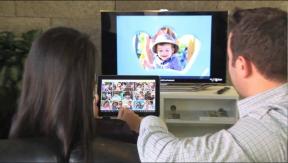 New York — Luxury-audio brand Meridian has begun selling products through Crutchfield for the first time, but the high-end audio company is limiting the online selection to its first two USB DACs.
The products are available now at Crutchfield.com.
Meridian has also begun selling the USB DACs through AudioAdvisor.com, TTVJAudio.com and Meridian's website.
The company does not sell its high-end component-audio products through authorized online retailers, a spokesperson noted.
"This partnership will help a new audience of discerning online consumers to discover and fall in love with high performance audio from Meridian," said Meridian executive VP John Buchanan of the new distribution direction. Crutchfield, he said, "delivers the highest standards of customer care and service," making the catalog and Internet retailer" a perfect fit with Meridian's best-in-class Director and Explorer products."
When Meridian launched its first USB DAC early this year, product management director Ken Forsythe said the company would sell the model through the company's retailers, then expand later in the year to Meridian's website, and at some point consider broader distribution.
Meridian's first USB DAC, the Explorer, is a portable USB-powered model that connects to laptops on one end and headphones on the other end. The $299-suggested Explorer, which takes the shape of a finger-size cylinder and is powered by the USB port, can also be connected to component preamplifiers via optical digital connection.
The second USB DAC is the $699-suggested Director, which is intended for use at home to connect PCs to home hi-fi system or to powered speakers. It also features inputs to connect to a network music player, music server or video streamer.
Latest posts by Joseph Palenchar
(see all)