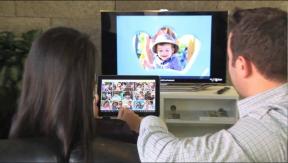 Ridgefield Park, N.J. — Rajiv Mehta has been named senior VP of Samsung Electronics America's customer service division.
Since joining the company in 2011, Mehta has been responsible for all customer operations in the United States, including its call center, field and depot operations, and warranty administration. Mehta also oversees the company's quality assurance lab.
"Rajiv's expertise and knowledge have been invaluable assets to Samsung's customer service efforts in the United States," said Tim Baxter, president of Samsung Electronics America. "Samsung is committed to delivering world-class customer service, and we look forward to his continued contributions to the organization."
In addition to leading the call-center operation, Mehta has played an integral role in implementing online resources and tools that offer various channels for consumers to learn about products and their features, troubleshoot issues and receive live support, Samsung said.
Prior to joining Samsung, Mehta led sales and business development for Sears Home Services. Before that, Mehta specialized in supply-chain management, sales and service in various parts of the world, including the United States, Asia, Europe, the Middle East and Africa for Motorola Mobility.