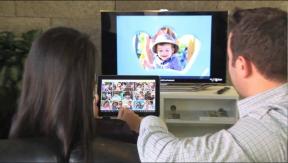 Amherst, N.Y. – John Marcolini has been named product management VP of Stampede Presentation Products.
Marcolini has 18 years of telecommunications and software experience. He was most recently product management senior director at Qualcomm Atheros, where he was responsible for strategic product roadmap definition and worldwide business development for the connected home product line.
"As we emphasized at our 2013 Vendor Summit, the traditional hardware-based A/V industry is giving way to a new personalized industry that is built upon the ideas of connecting, integrating, and sharing devices and software apps in entirely new ecosystems," said Stampede president and COO Kevin Kelly in a statement.
"This shift is challenging our industry to stop using the terms 'audio and video' and start using the terms 'see, hear and control' in order to understand the business opportunities that this shift is creating. John Marcolini has the experience and skill set to drive our growth as this pivotal industry transition continues to accelerate," he said.
Latest posts by Steve Smith
(see all)