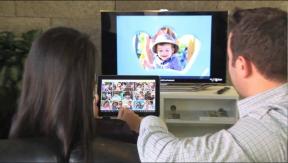 West Palm Beach, Fla. — MagicJack VocalTec has rolled out its updated mobile app – rebranded as MagicApp – which adds free calling on Android devices.
In addition to free unlimited local and long-distance calling to the U.S. and Canada and free unlimited international calling between any MagicJack number globally, MagicApp also provides low-cost outbound international calling to mobile phones and landlines from the U.S., the company said.
MagicApp securely accesses stored contacts in Android devices for instant dialing over 3G/4G wireless or Wi-Fi connections. Users without a current MagicJack account can activate new service via MagicApp, while existing MagicJack customers are able to use their current number on the app and MagicJack devices.
The new app offers a refreshed look and user experience, MagicJack said, and the company will launch its first proactive digital and social marketing and consumer awareness campaign this month.
"Over the last 90 days our app development, design and marketing team has defined a comprehensive roadmap for future feature and service enhancements to the MagicApp," said Tim McDonald, COO of MagicJack. "This release reflects the first steps in our aggressive strategy to more effectively leverage our valuable mobile platform. Over the coming months we intend to release incremental, value-add features enhancing what is already a compelling global service."
The free MagicApp is available for Android and iOS devices.
Latest posts by John Laposky
(see all)