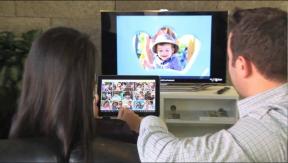 Mooresville, N.C. – Lowe's said better execution and a strengthening home-improvement market helped spur sales and earnings in the third quarter.
Profits increased 26 percent to $499 million for the three months, ended Nov. 1, while sales rose 7.3 percent to $13 billion and comp sales increased 6.2 percent.
In a statement, chairman/president/CEO Robert Niblock said, "I am pleased we delivered another solid quarter driven by balanced performance," which stemmed from "improved collaboration and execution within a strengthening home-improvement market, combined with our employees' hard work and continued dedication to serving customers."
During an earnings presentation, the company cited major appliances among its strongest category performers, along with flooring and seasonal goods.
At the end of the quarter, the No. 2 home-improvement chain operated 1,831 stores throughout North America — including the 72-store Orchard Supply Hardware chain it acquired from Sears Holdings in August — for a total of 200 million square feet of retail selling space.
Looking ahead, Niblock said the home-improvement industry is "poised for persisting growth in the fourth quarter and further acceleration in 2014" due to stronger job and income growth, improving household financial conditions, and the lagging benefit of the recovery in home buying.
Yesterday archrival The Home Depot reported profits of $1.4 billion for the third quarter, up 48 percent, and a 7.4 percent increase in sales, to $19.5 billion.