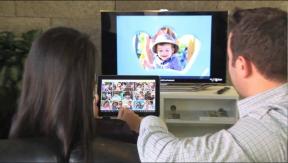 Morges, Switzerland — Logitech International's board of directors will ask shareholders to approve the election of Bracken Darrell, Logitech president and CEO, to the board.
The election will take place at Logitech's annual general meeting in Lausanne, Switzerland on Sept. 4.
Logitech shareholders will also be asked to re-elect multiple board members and to approve other proposals, as detailed in the company's preliminary proxy report, filed in advance of the company's Q1 financial report, which is slated to be released July 25.