LG Electronics USA will be all over the NCAA Men's Final Four this weekend.
The company, an official NCAA corporate partner, is staking out the Phoenix Convention Center, site of college basketball's "The Big Dance," with interactive displays and college mascots as part of its "Do Game Day Right" event.
The promotion also extends online with a series of whimsical videos and in stores with a pair of kitchen and laundry bundle sales.
"As fans from the Carolinas and the Pacific Northwest and everywhere in between descend upon the Arizona desert for The Big Dance this weekend, they'll interact with our brand and our products in new and exciting ways," said marketing VP David VanderWaal.
The onsite interactive experiences play off of key product features and will include:
* the LG InstaView Game Show, in which participants can pick one of four LG InstaView refrigerators (each sporting logos of the Final Four teams) and knock twice on the fridge door's glass panel to reveal a prize;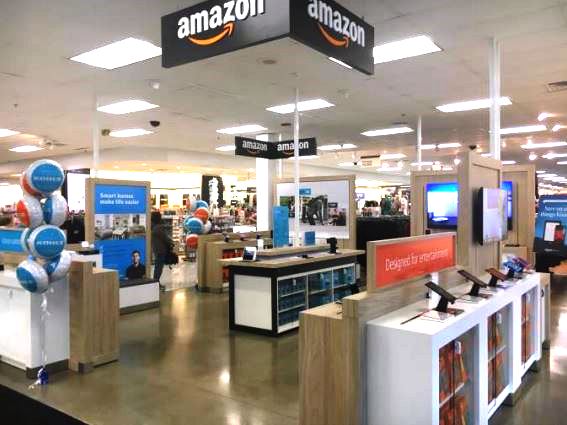 The LG InstaView Game Show
* LG OLED TV Dunk Contest, in which participants go one-on-one with others, seeing an avatar of themselves on LG OLED TVs, while testing their ball-handling and dunking skills;
* the LG TWINWash Speed Cycle Challenge, in which fans test their clothes-toss skills by slam-dunking laundry into an LG front-load or SideKick mini-washer; and
*the LG Social Slot Machine, in which participants post photos to spin the wheel on a giant digital slot machine for opportunities to win prizes.
Attendees can also check out demos of the LG's OLED Wallpaper TV and mini-shelf audio system, and register at the entrance to the interactive "Game Changers" experience area for a chance to win an OLED TV.
The company will also raise energy efficiency awareness by encouraging attendees to "take the
pledge," and has been working with the Phoenix Local Organizing Committee (PLOC) to promote environmental sustainability through a local e-waste recycling drive.
Latest posts by Alan Wolf
(see all)