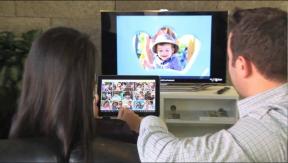 Santa Clara, Calif. — Intel's board of directors today named company veteran Brian Kryzanich as its next CEO.
Kryzanich, 52, will replace Paul Otellini when he officially steps down from the position on May 16 during the company's stockholder meeting. Otellini announced last November his intention to leave. He will have spent 38 years with Intel.
Kryzanich joined Intel in 1982.
Kryzanich has been Intel's COO overseeing Intel's technology and manufacturing group, Intel custom foundry, NAND solutions group, human resources, information technology and Intel's China strategy.
The board also named Renée James as Intel's president. James has led Intel's software subsidiaries.
Latest posts by Doug Olenick
(see all)