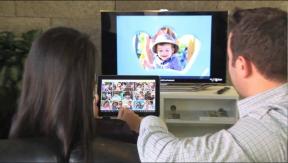 Rochester, N.Y. – Eastman Kodak revealed Friday that it will wind down its consumer printer business as part of its ongoing bankruptcy reorganization.
At one time, the printing business was central in the company's plans for a turnaround.
In a statement, the company said it will shift from consumer printing to selling packaging, printing and other services to businesses. It will also continue to supply ink and paper to the installed base of Kodak printers.
"Kodak expects that this decision will significantly improve cash flow in the U.S. beginning in the first half of 2013," the company said in a statement.
Kodak printers take a proprietary value-centric ink cartridge. Kodak said it will continue to supply ink for its printers and will continue to run is ink-subscription program.
"Steps such as the sale of personalized imaging and document imaging, and the consumer inkjet decision, will substantially advance the transformation of our business to focus on commercial, packaging and functional printing solutions and enterprise services," said Antonio M. Perez, Kodak chairman and CEO. "As we complete the other key objectives of our restructuring in the weeks ahead, we will be well positioned to emerge successfully in 2013."
Perez said Kodak "is making good progress toward emergence from Chapter 11, taking significant actions to reorganize our core ongoing businesses, reduce costs, sell assets and streamline our organizational structure."
In February, Kodak said it was exiting the digital camera business, and in May it closed its Kodak Gallery online photo-sharing business.
In August, Kodak said it would sell its consumer film business.
Kodak has said it expects to reduce its work force by 23 percent (or 3,900 jobs) this year.
Latest posts by Greg Tarr
(see all)