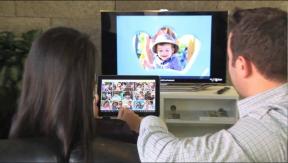 Toronto — Kobo, the supplier of e-books and e-readers, hired former LG Electronics marketing VP Colin Bettam as chief marketing officer.
Bettam, who reports to CEO Mike Serbinis, will be responsible for building and expanding the Kobo brand internationally through marketing, advertising, marketing communications, public relations, events and sponsorships.
As LG marketing VP, Bettam was responsible for four business groups: mobile, home electronics, home appliances and business solutions. He played a key role in consolidating the brand positioning across all consumer categories under the "Life's Good" banner, Kobo said.
Bettam also held senior marketing roles at Coors Brewing Company, XM Satellite Radio and McCain Foods.