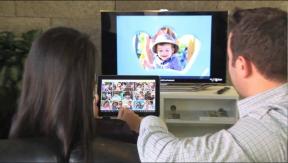 Austin, Texas — Klipsch is making a mark at this week's South by Southwest Music Conference and Festival (SXSW).
The brand will be onsite as an official sponsor of the The Morning After at Haus of Hipstamatic — Austin, providing artists, exhibitors and attendees with brunch and continuous live music from 11 a.m. to 4 p.m., March 12-16.
The live stage, powered by Klipsch audio, will host a DJ set by Neon Indian as well live performance from Capital Cities, the Limousines, Guards, Quiet Company, Wildcat! Wildcat!, and others.
The Haus of Hipstamatic is located at 509 Brushy Street in downtown Austin.
In addition to being an official Haus of Hipstamatic — Austin stage sponsor, Klipsch has outfitted the venue with its high-performance speakers and subwoofers. Included are one-of-a-kind, graffitied Reference RF-7 speakers. Klipsch will also provide the band members with its Image S4 headphones throughout the week.
"SXSW is an unprecedented experience because it reaches so many diverse audiences through one extraordinary, music-infused event," said Paul Jacobs, CEO of Klipsch. "As a brand, we are on a mission to bring the live music listening experience to each and every individual, and SXSW allows us to convey our enthusiasm for remarkable sound and high-quality products with so many who share our passion."
"We're excited to bring music, art and food together in Austin during SXSW. The Haus of Hipstamatic has an amazing lineup of up-and-coming bands that will surely be making their way on to playlists around the world in the coming months," said Lucas Allen Buick, CEO, Hipstamatic. "Thanks to Klipsch, the brunch series will sound as incredible as it photographs."
Latest posts by John Laposky
(see all)