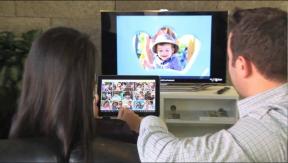 Indianapolis — Speaker and headphone maker Klipsch signed up Indianapolis Colts quarterback Andrew Luck as a brand ambassador as part of a multi-year agreement that includes the development of Luck's own headphone series.
The partnership is part of the company's sports marketing initiative that includes other brand ambassadors from the world of sports. They are Robert Mathis of the Indianapolis Colts, DeMar DeRozan of the Toronto Raptors, Roy Hibbert of the Indiana Pacers, Josef Newgarden of IndyCar, and Graham Rahal of IndyCar.
Luck "will help play a major role in creating new opportunities for brand and product visibility," said Klipsch CEO Paul Jacobs.
Klipsch will incorporate Luck "heavily into the product development, marketing and social efforts serving the brand itself as well as its headphones and home audio products," the company continued. Luck's "youthful insight, passion and high-achievement standards will provide guidance as Klipsch works to develop fresh, lifestyle-focused products that meet the needs of new demographics while still incorporating the brand's legendary audio performance," the company said. Luck will also work alongside Klipsch in developing his headphone series.