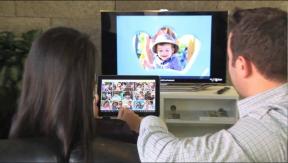 Long Beach, Calif. – Kenwood said it expects Apple's 30-pin-to-Lightning adapters will resolve incompatibility problems between select aftermarket autosound head units and the eight-pin Lightning connectors on Apple's new iPhone 5, seventh-generation iPod Nano and fifth-generation iPod Touch.
Nonetheless, Kenwood is waiting to test the Apple adapters when they become available this month before confirming compatibility, said product manager Rick Noetzli.
The company is also developing stereo-Bluetooth updates for its head units to make them compatible with the Bluetooth version used with the iOS 6 operating system, which appears in the iPhone 5 and iPod Touch and is available for download to the iPhone 4 and 4S and previous-generation iPod Touches.
The new OS use Bluetooth 4.0 and AVRCP 1.4 (audio video remote control profile), which by definition should be backward-compatible with the Bluetooth 2.0 and AVRCP 1.3 versions used in Kenwood head units.
However Noetzli speculated that "some level of miscommunication" that is now apparent with the iOS 6's version of Bluetooth might not have been apparent with the previous Bluetooth versions used by Apple in the past.
The compatibility problems include intermittent stereo Bluetooth dropouts on some models, lack of streaming on other models, and loss of play/pause control and metadata on some models when connected via wireless Bluetooth to iOS 6 devices.
Kenwood hopes to have a Bluetooth software update available "as soon as possible" for its head units, Noetlzi said. Users would download the update to a PC and transfer it to the head units via the head units' USB ports.
As for Lightning connectivity, Kenwood said its 2009 through 2012 CD receivers are compatible with the Lightning-to-USB cable supplied by Apple with its new mobile devices. The head units' Made for iPod/iPhone USB ports will control music selection on the new Apple devices and stream the devices' digital output to the head units. The heads will also control an iPhone 5's Pandora Internet radio app, Kenwood said.
The Kenwood head units incompatible with the Lightning connector consist of all 2008-2010 DDX multimedia head units with DVD playback and most 2008 through 2012 DNX navigation/multimedia receivers. Kenwood expects compatibility will be restored with one of Apple's 30-pin-to-Lighning adapters but is waiting for the adapters to become available this month to confirm compatibility.
These head units connect to iPhones and iPods via an optional Kenwood-supplied adapter cable, which connects on one side to the 30-pin connectors of previous-generation Apple devices. The other side of the cable splits off into a USB connection that plugs into the head units' front-panel USB for controlling the Apple devices and an analog mini-jack to transfer analog audio to the head units.
Those head units are incompatible with the Lightning connectors on the iPhone 5 and new Touch because Lightning streams only digital PCM audio from the Apple devices. Apple's planned adapters, however, incorporate a digital-to-analog converter (DAC) to deliver an analog signal from the Apple devices' digital output.