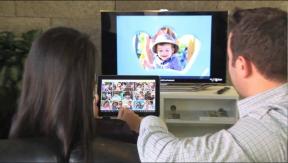 Marlboro, N.J. – KEF added a lower priced series of custom-installed speakers to its selection with the launch of the Classic Ci series of three in-ceiling models priced at a suggested $299/pair.
The new models consist of a round, square and rectangular pair, and they join current Q and C series speakers priced from $179 each to $349 each. The C and Q series feature round, square and rectangular models.
The new Ci models are two-way models with 6.5-inch woofer and 0.75-inch aluminum-dome tweeter. They're said to offer the traditional styling of KEF's original Ci Series but with the performance of KEF's two-way C Series speakers. The styling of the C and Q series, in contrast, include ultra-thin bezels and a low profile.
The Classic Ci models mount the woofers as close as possible to the plane of the wall to eliminate diffraction distortion and improve off-axis response, the company said. The Classic Ci speakers also feature tangerine waveguide to enhance dispersion, and their asymmetrical tweeter island further reduces high-frequency diffraction and enhances off-axis, high-frequency response.
Like KEF's other custom speakers, the Classic series features special grille treatments, including a proprietary powder-coating process, to withstand humid and salt spray conditions encountered in bathrooms, near pools, and on a boat.
All of the company's custom and freestanding speakers are sonically-matched to allow for flexible combinations of speakers, the company said.
Latest posts by Joseph Palenchar
(see all)