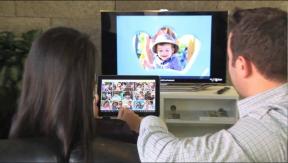 Los Angeles — A California jury determined that Best Buy improperly used trade secrets garnered from a supplier in creating a CE buyback plan, and awarded the firm $27 million in damages.
TechForward, a financial services startup for the CE industry, said it worked with Best Buy for months on implementing its Guaranteed Buyback program, which it introduced in 2008 at International CES. The program allows consumers to pay an upfront fee when purchasing electronics products in return for a guaranteed payout when the device is returned. Pricing is based on product, brand, model and age.
According to the suit, filed last year in the U.S. District Court for the Central District of California, Best Buy misappropriated TechForward's secrets and introduced its own CE buy-back program, underwritten by AIG, in February 2011. The program was introduced in a Super Bowl commercial featuring Ozzy Osbourne and Justin Bieber.
The jury determined that Best Buy's conduct was "willful and malicious," and awarded TechForward $22 million in damages and an additional $5 million in punitive damages.
"We are extremely pleased that the jury recognized Best Buy's misconduct," TechForward co-founders Jade Van Doren and Marc Lebovitz said in a statement.
Best Buy told the Minneapolis StarTribune that it "vehemently disagree[s] with the size of the award given the facts of this case," and intends to "vigorously challenge" the verdict.
Under Best Buy's program, customers could "future-proof" their purchases by buying "buy-back protection" that will allow them to sell the products back to Best Buy at a later date in exchange for store credit. Five categories were initially covered, including laptops, netbooks, tablets, TVs, and post-paid mobile phones. Redeemers received from 10 percent to 50 percent of the purchase price based on the age of the product, which must returned in "good, working condition." Pricing for the coverage varied by category, with laptop, netbook and tablet plans, for example, selling for $70.
TechForward said its plan has since been implemented by other national chains as well as extended-warranty provider SquareTrade.