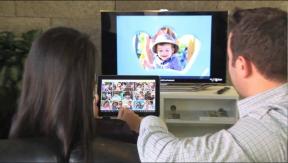 New York – CE dealers are looking to ancillary categories like mattresses and outdoor grills to shore up profits. Now add Halloween costumes to the list.
The category has been added to J&R Music & Computer World's online assortment via J&R Jr., the retailer's recently launched kids' boutique. The offering, which includes costumes, masks and accessories for children, adults and pets, joins an expansive J&R product roster that ranges from A/V and IT to housewares and bassinets.
The retailer opened its 15,000-square-foot J&R Jr. children's boutique within one of its Lower Manhattan strip stores last February, giving it entrée to a wide range of high-margin kids' gear including strollers, car seats, furniture, musical instruments and crafts, as well as media players, tablets and other small electronics for kids.
Whether J&R can scare up additional sales by becoming an online destination for Halloween fare remains to be seen. In the meantime, its best holiday seller is a $12.99 Yoda costume for dogs, the site indicated.