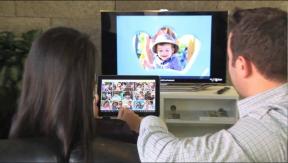 Stamford, Conn. — Harman's JBL brand expanded its portable Bluetooth-speaker selection in Verizon-owned stores and expanded distribution to all Verizon stores, Harman announced.
Previously, a single JBL SKU — the JBL Micro Wireless Bluetooth speaker — was available in a limited number of Verizon stores for about a year, "but this is the first full-scale distribution of a range of products across all its stores," a Harman spokesman told TWICE.
The JBL selection in Verizon stores grows to nine SKUs. JBL products are also available in Verizon's web store.
In the U.S., JBL also sells audio products in stores owned by Sprint, AT&T and T-Mobile, the spokesman said. Those carriers offer 24, 20 and four JBL SKUs, respectively, the spokesman added.
Sprint also carries Harman's Harman Kardon-branded $399 Onyx Studio Bluetooth speaker as an exclusive product. It's an 11-inch-diameter disc-shaped portable speaker with 60-watt RMS output.
JBL Products available in Verizon stores include three cylindrical speakers: the Flip2, the Charge player/charger, and Pulse, which pulses light in different colors and brightness levels according to preprogrammed themes when music plays. On JBL's website, they're priced for sale direct to consumers at $99, $149 and $179, respectively.
Latest posts by Joseph Palenchar
(see all)