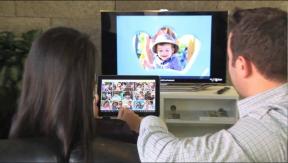 New York – Intel has teamed up with magician David Blaine to sponsor his latest stunt, called Electrified, which has the risk-taking performer being zapped with 1 million volts of electricity for three full days.
The deal is part of Intel's ongoing marketing effort behind its Ultrabook initiative. The stunt's tag line, One Million Volts Always On, is a tie-in to an Ultrabooks instant-on capability.
The event will take place between Oct. 5-8 on Pier 54 on New York City's Hudson River. Blaine will stand on a 20-foot tall pillar surrounded by Tesla Coils, which will generate the electrical field. For protection Blaine will wear a chain-mail suit and a special cage-like helmet that he said will keep the electricity away from his body allowing him to survive.
The stunt's genesis came during a dinner party when Blaine met Johan Jervoe, Intel's sales and marketing VP. After stealing Jervoe's wristwatch to get his attention, the two began talking and Jervoe asked if Intel could partner with Blaine in some fashion.
Blaine then explained his idea which resulted in Electrified.
Intel's sponsorship includes supplying Ultrabooks to the site so visitors can interact with Blaine. They can send messages, change the music and ask him questions. Blaine said this will help alleviate the most difficult aspect of the trick, staying focused.
During a previous stunt when he was placed in a block of ice for 63 hours, he became delusional and he hopes that this stimulus will help him cope. In addition, people can become involved via, Facebook, Twitter and Youtube. Facebook will stream the entire act live.
Latest posts by Multichannel Staff
(see all)