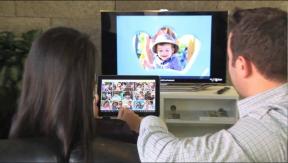 Scottsdale, Ariz. — Ingram Micro's Consumer Electronics Division (IMCE) has published its Custom Integration 2013-2014 Field Guide.
The field guide, which features 324 pages of almost 1,900 products and 50 vendors, is designed for the technology integrator in mind. It is a durable, spiral-bound and pocket-sized booklet, making it the perfect field companion and is free to Ingram Micro resellers, according to the distributor.
Ingram said that the guide features12 new CE brands, including Sony TV and home A/V product lines; the top TV brands in the industry; an increased variety of the best-selling home A/V accessory products, including new mounts, cables and in-wall and in-ceiling speakers; and the latest in Bluetooth speaker technology
Thomas Bamrick, VP and general manager of IMCE, said, "More than ever, IMCE has put the focus on the enabling our customers with the tools and support they need to be successful. Along with the release of the new guide, IMCE continues to strive to exceed customer expectations by also offering the largest selection of products, the most robust distribution capabilities and the best state-of-the-art logistics program in distribution today."
Call IMCE at (800) 733-6766 to request your free copy.