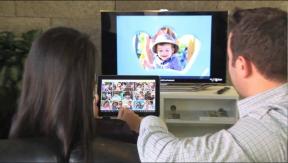 Scottsdale, Ariz. — Ingram Micro's Consumer Electronics division (IMCE) will be a key distributor of Sports Beat's licensed Skechers GOwalk activity trackers.
The partnership expands IMCE's lineup of health and fitness products, the distributor said.
The Skechers GOwalk heart-rate monitors feature Quick Touch technology for displaying heart-rate data. The one-piece design is said to be ideal for users who desire performance stats at a glance in a ready-to-go platform that doesn't require a chest strap. IMCE will be distributing the entire line of Skechers GOwalk heart monitors, which includes Classic FitWatch models.
All models feature a comfortable, wristband and highly accurate digital display that is simple to set up and easy to use, IMCE said.
The backlit, water-resistant Skechers GOwalk Classic includes a calorie counter, percentage of maximum heart-rate display, high/low target zone alarm, stop watch, calendar, countdown timer and time of day display to meet the basic needs of the running enthusiast.
Also backlit and water-resistant, the Skechers GOwalk FitWatch includes all the functionality of the Classic with added pedometer, step counter, distance tracker and memory functions.
The Skechers Gowalk Activity Monitor tracks steps, distance, calories and sleep and reminds users to get up and go. Using Bluetooth technology, all the data is uploaded and displayed clearly on your smartphone dashboard. It syncs wirelessly in the background with iPhones and select Android devices.
Alexandra Harding, vendor management director for IMCE, said, "The partnership between Sports USA, Skechers performance division and IMCE not only strengthens the health and fitness technology category but is a key factor in keeping the positive upward momentum IMCE has already enjoyed in the wearables product category."
The integrated line of Skechers GOwalk heart-rate products are now available to Ingram Micro resellers through IngramMicro.com or by contacting a sales associate at (800) 733-6766.