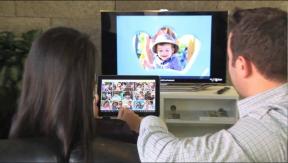 Scottsdale, Ariz. — Ingram Micro's Consumer Electronics division (IMCE) has launched a new online vendor-authorizations process.
IMCE resellers will now be able to submit requests to become an authorized reseller for selected vendors online vs. the previous manual paper process with the distributor.
IMCE said among benefits of using the new platform for submitting authorization forms online:
*The new process is very user friendly and reduces paper waste.
*Forms have been standardized and are simpler to fill out.
*Submission process only takes a couple minutes.
*There is a quicker turnaround time.
*All forms are submitted to vendor authorizations within 48 hours.
*Vendor response is three to five business days.
*Resellers can submit multiple venders on the same form.
*All MAP policies are embedded in each online document for easy reference.
Tim Coakley, merchandising and vendor management VP for IMCE, stated, "Based upon our reseller feedback, one of the main directives for IMCE in 2014 was to improve the vendor-authorization process. We feel that the new IMCE vendor-authorizations submission process will exceed our reseller's expectations with a simple, user-friendly experience and a much faster approval turnaround time."
The new vendor-authorization process is available to IMCE customers through its website at IMCE.com or by contacting a sales associate at (800) 733-6766.