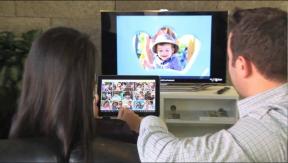 El Segundo, Calif. — Few CE products have experienced the dramatic rise and equally impressive fall as the netbook.
IHS iSuppli is forecasting that only 3.9 million units will ship this year, down from 14.1 million in 2012 and 32.1 million during the height of their popularity in 2010.
Only 264,000 netbooks will ship next year, and the category is expected to disappear entirely by 2015.
Once again the category-killer tablet is taking the blame. IHS noted that netbook shipments began declining after 2010, when the iPad was first introduced.
However, up to that point, few computer products had experienced greater growth. Introduced in 2007, netbook shipments jumped from 550,000 that year to more than 13 million in 2008. That figure doubled in 2009.
Craig Stice, IHS senior principal analyst for computer platforms, pointed out that at their peak, netbooks were starting to grab market share from their full-size companions due to their low cost and acceptable, if not stunning, performance.
Latest posts by Doug Olenick
(see all)