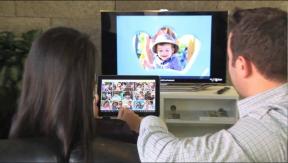 San Mateo, Calif. – Tablet sales to U.S. consumers will face growth restraints in 2014, said market-research and consulting company IDC.
"It's becoming increasingly clear that markets such as the U.S. are reaching high levels of consumer saturation, and while emerging markets continue to show strong growth, this has not been enough to sustain the dramatic worldwide growth rates of years past," said IDC research director Tom Mainelli.
"We expect commercial purchases of tablets to continue to accelerate in mature markets, but softness in the consumer segment—brought about by high penetration rates and increased competition for the consumer dollar—point to a more challenging environment for tablets in 2014 and beyond."
Worldwide tablet shipments grew 28.2 percent to 76.9 million units in the fourth quarter compared to the year-ago quarter, but that double-digit rate was nonetheless down substantially from the year-ago quarter's 87.1 percent gain, IDC said.
For calendar 2013, worldwide tablet shipments rose 50.6 percent to 217.1 million units from 2012.
Apple was tops again in global share in the quarter, with unit shipments rising 13.5 percent to 26 million compared to the year-ago quarter. But shipment growth was below the industry average of 28.2 percent in the quarter. As a result, Apple's fourth-quarter share fell to 33.8 percent, down from the year-ago 38.2 percent.
"The numbers bring into focus the challenges the company faces as it attempts to grow its tablet business in markets outside of its traditional mature-market strongholds and in the face of continued success from competitors both large and small," IDC said.
Samsung retained its second-place market-share spot at 18.8 percent because of its wide portfolio of products and increased carrier support in markets like the U.S. That's up from the company's year-ago 13 percent share. Samsung's fourth-quarter shipments rose 85.9 percent to 14.5 million.
The other top-five companies by fourth-quarter share were Amazon with 7.6 percent share, ASUS with 5.1 percent, and Lenovo with 4.4 percent.
Latest posts by Joseph Palenchar
(see all)