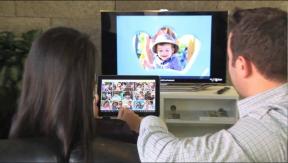 Shenzhen, China – Huawei expanded its selection of flagship Ascend smartphones and its MediaPad tablet lineup with a new Android 4.0 phone and a 7-inch Android 4.0 tablet.
The supplier also announced September availability in foreign countries of its MediaPad 10 FHD tablet equipped with 4G LTE/HSPA+, 10.1-inch display, and Android 4.0 OS.
U.S. availability of the three devices hasn't been announced.
The new Ascend smartphone is the G600 with 4.5-inch 960 by 540 LCD IPS screen, 1.2GHz dual-core CPU, 1930mAh lithium-polymer battery, 8-megapixel autofocus rear-facing camera, dual speakers and DTS surround technology.
The device also features Wi-Fi Direct, Bluetooth, DLNA, and nearfield communications (NFC). Its 768MB RAM and 4GB ROM can be supplemented with MicroUSB 2.0 and MicroSD up to 32GB. It will be available in black and white.
The 7-inch tablet is the MediaPad 7 Lite, which features a metal unibody shell, Cortex A8 1.2GHz processor, 1,024 by 600 IPS multitouch display, and 3G cellular voice function. It also features a 3.2-megapixel rear camera and a 0.3-megapixel front-facing camera.
In September, the company will ship its previously announced10.1-inch MediaPad 10 FHD quad-core tablet. It features 1,920 by 1200 HD IPS 16:10 display, K3v2 Cortex-A9 1.4GHz quad-core processor, 16-core GPU, 150Mbps LTE and 84Mbps HSPA+ 4G technology, and a keyboard add-on to turn the device into an Ultrabook-look laptop, given the tablet's 0.35-inch-thick aluminum-alloy body.
It also comes with VGA and HDMI output, office software compatibility, Ethernet access via a USB adapter cable, 5.1 Dolby surround, 8-megapixel autofocus rear-facing camera that records 1080p HD videos, 1.3-megapixel front-facing camera, and 6,600 mAh battery delivering more than 10 hours of continuous usage.
The MediaPad 10 FHD Wi-Fi version is available in China and will begin shipping in select countries in September.
Latest posts by Joseph Palenchar
(see all)